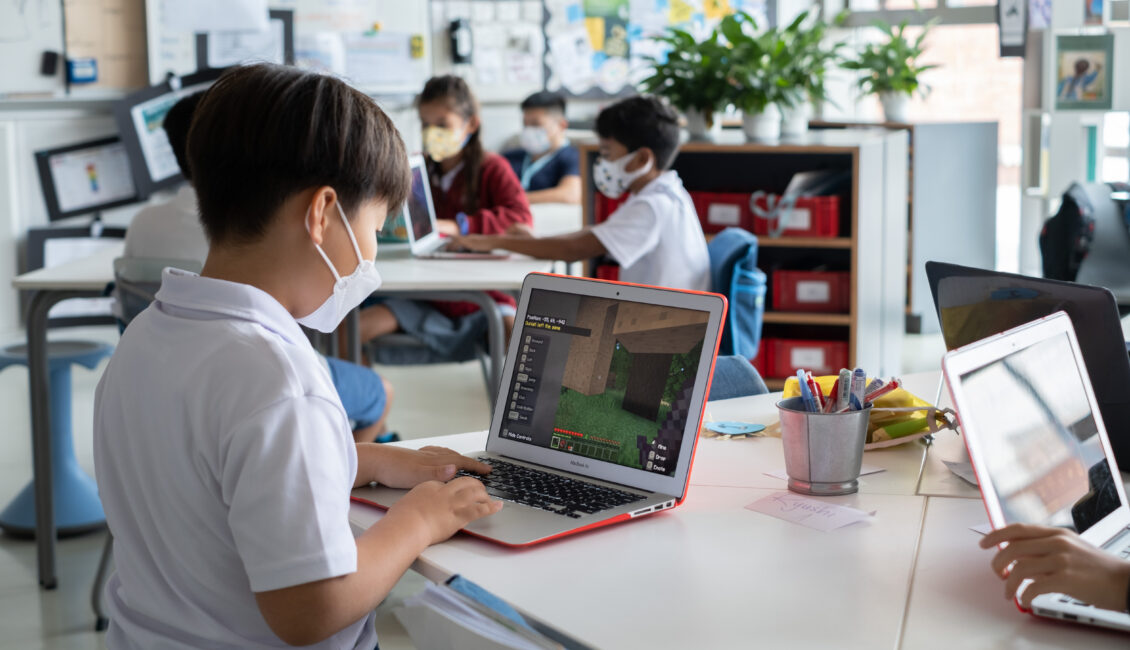 TLC Kids Creative Computer Camp (Age 6-11)
4-Day Course: Jun 19-23 *Jun 22 Public Holiday
5-Day Course: Jun 26-30, Jul 3-7, Jul 10-14, Jul 17-21, Jul 24-28, Jul 31-Aug 4
Join TLC Kids at Hong Kong Academy during this Summer holiday!
This computer skills program provides our pupils with a solid foundation alongside the extra skills and confidence to fully utilise ICT at school and at home. Each class will be a new and exciting adventure, with topical activities designed to engage their creativity and keep them up-to-date with current trends in our rapidly changing digital world.
Drawing upon the best teaching methods and latest international curriculum resources and technology. The program incorporates Digital Game Based Learning programs such as MinecraftEdu with topics such as:
Image Editing
Animation
Comic/Storyboard
3D Modeling
Simulations
Programming
Digital Music Creation
Robotics, Ai and Control Systems
*projects subject to change
At the start of every class we have a fun warm up activity related to the days' topic. Then, we will use web-based programs to teach image editing, animation, music creation, programming and more. There are extension tasks that will incorporate other skills such as 3D or video for the more capable.
Next we do game programming with Microsoft MakeCode Arcade or making Minecraft mods using Tynker/MakeCode. The kids absolutely adore playing their creations and can't wait to show it off.
After that, we have prepared custom minecraft worlds with group challenges for collaborative problem solving which also ties in to the days' topic. We also use the provided code builder in Minecraft Education Edition to practice and solve programming challenges. The students are all be together in the same world to learn, have fun and collaborate.
During class we will split into sub-groups by ability. It's nice to see pairs of friends quietly working and helping each other out. We have one teacher and assistants available so there will be enough support for a class size up to 16.
Every week we will have the same base curriculum. If we have returning students, we have extension activities to expand on what they have already learned. If the returning students want to do something new, we can teach them any of the other lessons we have developed over the years.
Wait List
This course is organised and instructed by TLC Kids.