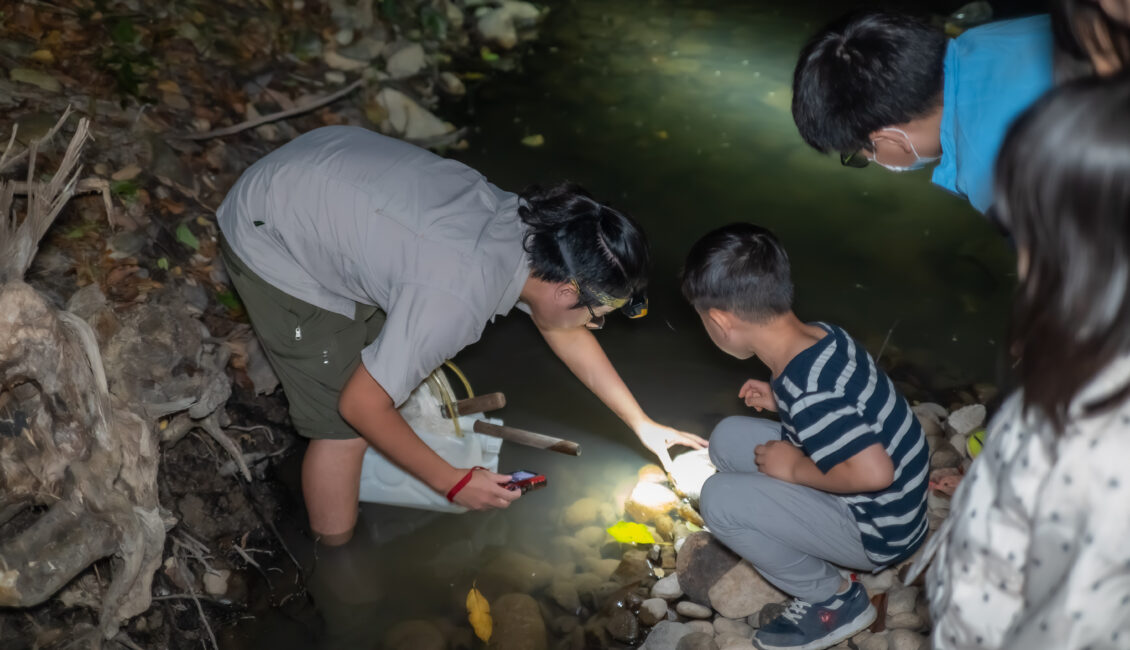 STREAM Summer Explorer Camp 5 Day-Overnight (Age 12-15)
5-Day 4-Night Course: Jul 10-14, Jul 17-21
| | | | |
| --- | --- | --- | --- |
| | | | |
| | | Exploring and studying the unique hexagonal rock formations around Pak Lap | |
| Eco Hike and Mudflat Survey | | Learn about the Leave No Trace Ethics and hike towards Pak A to conduct a Mudflat Survey | |
| Eco Friendly Product Workshop | | Create an eco-friendly sunblock that can be used all throughout the programme | |
| Map Reading and Navigation Skills | | Learn how to utilise a map and a compass to navigate your way around | |
| | | | |
| --- | --- | --- | --- |
| | | Using a telescope and binoculars students can learn about constellations and planets | |
| | | Discover the type of animals that are out and about Pak Lap during the night | |
| Plastic Identification and 3D printing | | Learn how to identify plastic and contribute to STREAM beach waste monitoring project through a beach clean up. Recycle used bottles as 3D filaments. | |
| | | Learn about basic flight controls through a flight simulator and VR | |
| | | Explore ways we can utilise sensors and AI to help elevate farming strategies and techniques | |
Minimum 12 registrations to run.
Camp Fees includes: Transportation from HKA to Pak Lap/Lake Egret, Meals, Unlimited Fruit Station, Accomodations, Learning Booklet Journal, BBQ Dinner on the last day, Activity Equipment and Facilities, Instructor and Tutors.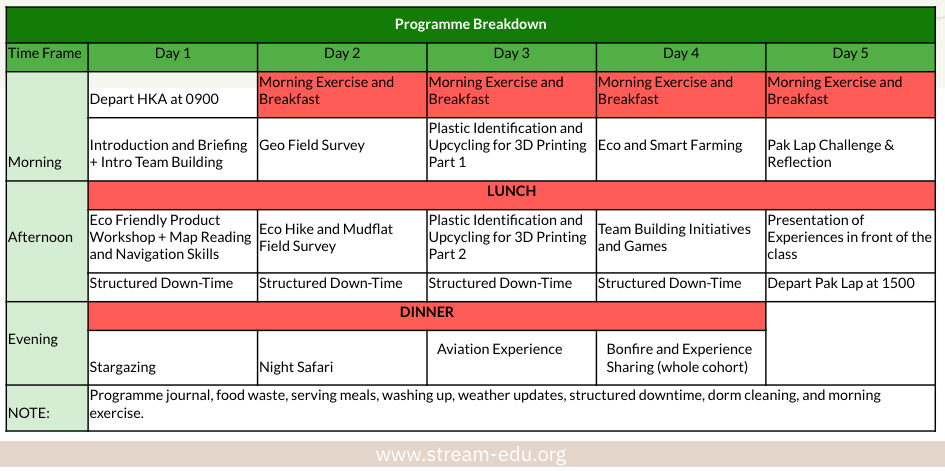 At STREAM Education, we integrate the disciplines of Science, Technology, Recreation, Engineering, Art and Maths. The STREAM Explorer 2 and 3 (non- residential camp) is a programme designed to allow students to learn more about the ecological and cultural significance of Pak Lap and its surrounding areas through explorative and experiential activities. We put a lot of emphasis on lifelong skills training during our programme, students will learn how to be responsible, respectful, independent and develop a growth mindset that will equip them with the confidence, knowledge and skills to be successful in their future endeavours. 
Wait List
This course is organised and instructed by STREAM