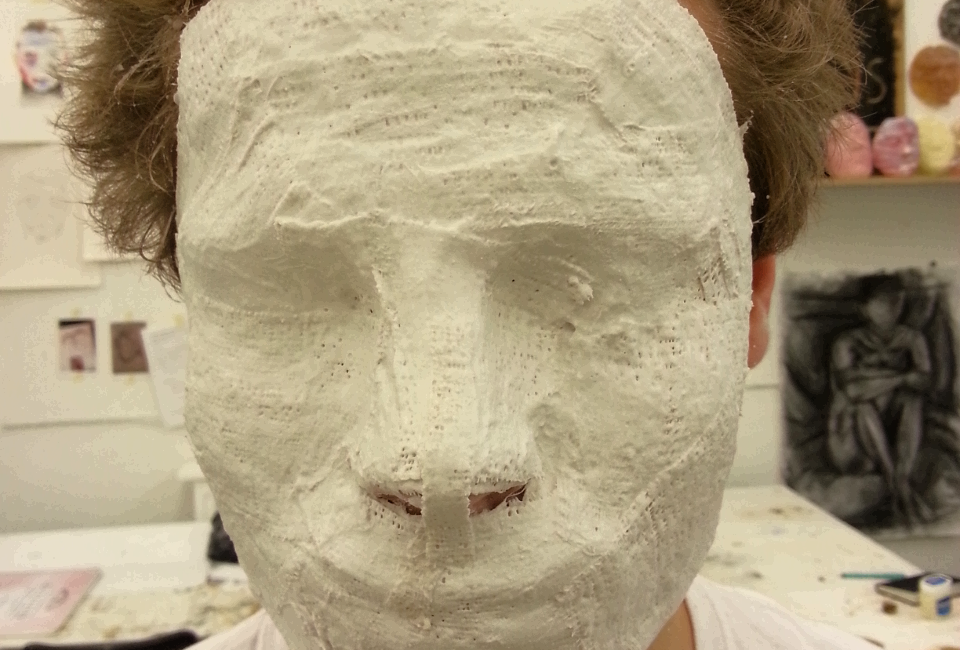 HKA Come&PLAY Art Plaster Your Face (Age 15-18)
for HKA Students Only
1-Day Course: June 28
Age 15-18
HKA Come&PLAY Art Plaster Your Face sessions will be held in the 3rd-floor art department and open to Secondary students. 
Learn how to create a life-like cast of your face! You will learn how to safely apply "modroc" (plaster covered fabric strips) to the face to create a "mask". After an independent lunch off-campus, you will return to learn how to cast plaster and create a model of your own face.
Note: participants need to be comfortable sitting still for an extended period of time (30 mins or so). You can choose whether to include eyes and mouth in the cast or not (good meditation skills a bonus!).
*Following HKA's COVID-19 rules and protocol, the number of students participating will be controlled and social distancing will be monitored, in a safe and fun environment.
Wait List
This course is organised and instructed by Hong Kong Academy